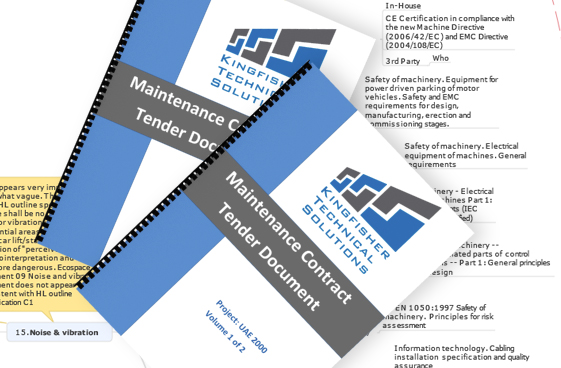 Maintenance contract procurement and management
Systems maintenance is a vital component for the long-term viability of any automated solution. It should be provided by more than one third party vendor to ensure a competitive environment and supplier options if service level agreements are not maintained.
We ensure documentation handed over at practical completion is "fit for purpose" to enable long-term maintenance to be carried out by third party suppliers.
This is only possible if the technical documentation is correctly specified at the tender stage and is delivered prior to practical completion being granted.
The required level of documentation should be such that if the original supplier is no longer in a postion to provide an adequate level of service, a competent third party organisation should be able to take over the service contract.
Technical information required to comply with the Machinery Directive and, "the technical file" in particular, should be the absolute minimum requirement with a strong preference for full manufacturing drawings, software code etc.